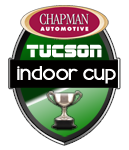 Team check-in night for teams located in Tucson will be held TBD at TBD from Xp-Xp. All teams located in Tucson area are required to send a representative to attend this mandatory check in.
Teams traveling from out-of-state or outside Tucson area will check-in on-site a minimum of 1 hour prior to the start of their first game.
Teams should input their roster into Bonzi a minimum of one week before the tournament check-in date and make sure their official roster is updated in GotSoccer. For each active player on the roster you will need a signed medical release and valid player pass. The Bonzi roster and GotSoccer should match.
Questions? Contact Tournament Director, Ryan Moore, at