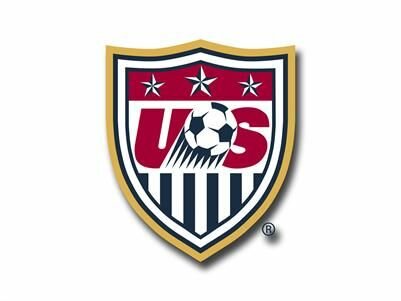 US Soccer Curriculum
Recreational Program - Team picture schedule for Saturday 9/27 is available online. Remember, each player is to bring a picture order form with them. Fall registration fee includes "The League" package, any additional packages are the responsibility of the individual. (Updated Mon 9/22 at 3:10p)
Recreational Program - Recreational players need four items to their coach (coaches turn paperwork into their age group coordinators). 1. AYSA Medical Release (notary not needed for Rec), 2. AYSA Code of Conduct, and 3. AYSA Concussion Policy. The fourth item, copy of birth certificate, is required for age verification for nay players who have not been verified. (Updated Mon 9/15 at 2:10p)
Mini's Program - Fall 14 registration is now open. Click here to visit the Mini's, U3-U5, program overview or click here to see upcoming Mini's programs. (Updated 9/9 at 8:05a)
Competitive Program - Competitive fees have been applied to player accounts. Login to make August payments. Thank you.
Fall 14 Rec is here! Sign-up today
To learn more about the Fall 14 Recreational soccer (ages 3-12) | CLICK HERE
Order from the Shop today
To order your player's competitive uniform bundle | CLICK HERE
ACTION! Coaches must do CDC
This certification is required for TVSC coaches | Click here to go to the tutorial
Thank you to our sponsor Chapman Auto
Check out Chapman Tucson today | CLICK HERE TO VISIT CHAPMAN TUCSON
Thank you to Dias McDonald's
Check out Dias McDonald locations on right column of the home page
Posted Jul 3, 2014

Max Shacknai was the inspiration for MaxInMotion®. Max was a young talented athlete who tragically lost his life in July 2011. The first word out of Max's mouth as a baby was "ball." His love of sports - soccer in particular - was known throughout the youth sports community. Inspired by his energy, spirit and commitment, MaxInMotion® is a not-for-profit foundation dedicated to providing young athletes an opportunity to compete at both the recreational and competitive levels in major youth sports.
The Foundation provides financial support directly to youth sports organizations throughout the state of Arizona, to help underwrite inclusion in sports programs of financially challenged boys and girls who would not otherwise be able to participate. The Foundation embraces the philosophy that youth sports contribute dramatically to character development and personal fitness, and that team participation helps establish values of community, interdependency and collective responsibility. To learn more about MaxInMotion® please visit their website
Max in Motion continues to help TVSC families in need.


Locations:
22nd and Kolb
Broadway & Wilmot
Broadway & Camino Seco
Golf Links and Harrison
Green Valley 170 W Continental Ranch Rd
Tanque Verde & Kolb Rd
Broadway & Houghton
Speedway & Craycroft
Tanque Verde Rd. & Bear Canyon Rd.
Park Place Mall - Broadway & Wilmot